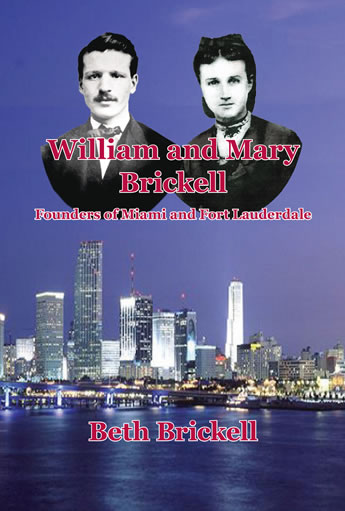 "Beth Brickell has gone where no one else has been before. She has written a compelling account of the Brickells, early Miami's most important family."
-DR. PAUL S. GEORGE, Professor of history, Miami-Dade College, Historian to the Historical Assn. of Southern Florida
"Beth Brickell has written a fascinating chronology of the life of two south Florida pioneers too often overlooked, Mary and William Brickell."
-DR. JOE KNETSCH, state historian, Tallahassee
"Thanks to Beth Brickell's diligent work, the whole story of the 'founding parents' of Miami and Fort Lauderdale can finally be told."
-PATRICK SCOTT, Attorney/Historian, Fort Lauderdale
"Beth Brickell's new book on the Brickell family in Miami is both breathtaking and explosive, for in this book Ms. Brickell puts to rest a number of 'Miami Myths'. Her superb book is the work of one who was obsessed not only with facts but with truth."
-SETH BRAMSON, Adjunct Professor of history, Florida International University, Miami