SUMMER'S END tells the story of a young girl's growing pains as she realizes that the forces of society are forcing her to conform and become less and less her own person.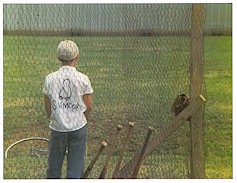 A half-hour drama written, produced and directed by Beth Brickell, SUMMER'S END was made with grants from the American Film Institute's Independent Filmmakers Program, Arkansas Educational Television Network Foundation, Walter E. & Vera Morris Foundation, Louise Moss Montgomery Foundation, and Film Forum.
SUMMER'S END has had multiple national television broadcasts on Showtime, A&E, Nickelodeon and PBS in the United States, and in six foreign markets. The film has been widely distributed to schools and libraries. In addition, the U.S. government has disseminated a closed-caption version of the film to the hearing impaired. The film has won 16 film festival and TV awards.